Situated not far from Avignon and Orange and overlooking one of the most beautiful regions of France, the geographical position of the Gaille Estate is exceptional.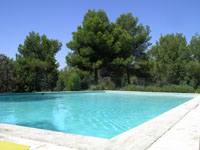 Local activities include:
- golfing at the Saumane Golf Club;
- canoeing on the Sorgue River;
- and, of course, you have at your disposal the Estate's swimming pool (under each individual's responsibility as it is not guarded).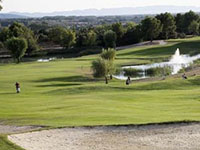 Concerning sports
Near the Estate, you can find:
- horse riding
- golf in Provence Country Club (5 minutes)
- accrobranche and canoe in the Sorgue (5 minutes)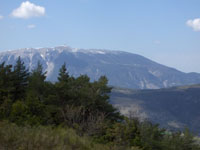 Unforgettable visits !

Do you love beautiful countryside ?
The Ventoux, Lubéron and the Alpîlles are within easy reach.
A little further afield you can visit the Camargue, the Gorges de Verdon.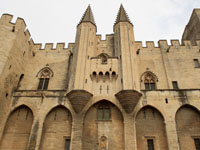 Passionate about old stones ?
Vaison-la-Romaine, Orange, Arles, Saint-Rémy, Aix-en-Provence, Nimes, the Pont de Garde will fill you with joy, especially if you are a lover of the Gallo-Roman period and ancient history.
However, if you are more interested in the Middle-Ages, you can visit our abbeys in Senanque, Silvacane, Mont Majour, the Papal Palace in Avignon or the villages of Bories, Ventabren, Baux or Gordes ...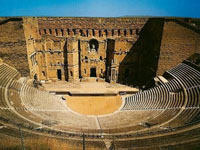 For literary souvenirs :
They can be found all around you, beginning with Pétrarque at Fontaine de Vaucluse, René Char at the Ile-sur-la-Sorgue, Daudet and its windmill near Alres and then you can walk in the footsteps of Gionon in the Lubéron.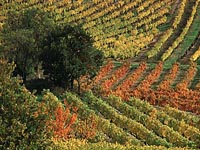 Perhaps you would prefer a visit to one of our many internationally famous vineyards?
You can also discover some of our vineyards (Château Neuf du Pape, Girondas, Travel, to mention but a few).
Finally, the region is a haven for those who enjoy festivals and festivities, the most famous of all being Avignon, Orange, Aix-en-Provence.
There are many other easily accessible festivals, as well as bull fights in Arles and Nimes during the season.
Domaine de la Gaille - 84800 Saumane de Vaucluse - FRANCE - Tel : +33 (0)6 09 43 30 28
Contact us - Links and partners - Arianicom